Shielded PicoPort (SPP)
by zer0Kerbal
Adds four (4) stock shielded docking ports to Kerbal Space Program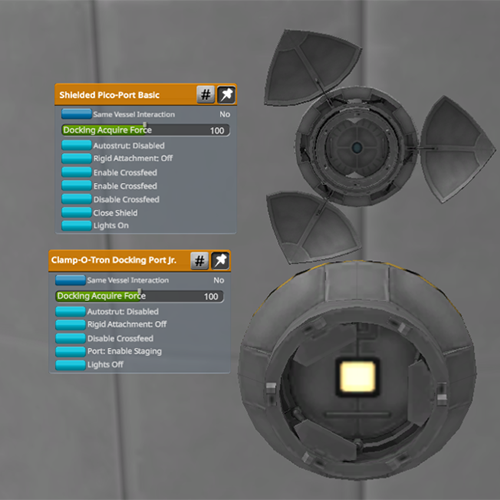 Parts:
0.625m Shielded PicoPort Basic
0.625m Shielded PicoPort Female
0.625m Shielded PicoPort Male
0.625m Shielded PicoPort Plus
Installation Directions:
Changelog Summary
See
for full details of mod changes
Requires:
Depends:
Suggests:
Supports:
License
aka Legal Mumbo Jumbo
Source: GitHub License: CC BY-NC-SA 4.0

ShieldedPicoPort (SPP) is licensed under a Creative Commons Attribution-NonCommercial-ShareAlike 4.0 International license, which in layman's terms means:
You are permitted to use, copy and redistribute my work as-is.
You may remix your own derivatives (new models, alternative textures, etc.) and release them under your own name.
You may not use the material for any commercial purposes.
You must use the same license as the original work.
You must credit the following people when publishing your derivative: riocrokite (Stork Delivery System).
All bundled mods are distributed under their own licenses

All art assets (textures, models, animations) are distributed under their own licenses
Be Kind: Lithobrake, not jakebrake! Keep your Module Manager up to date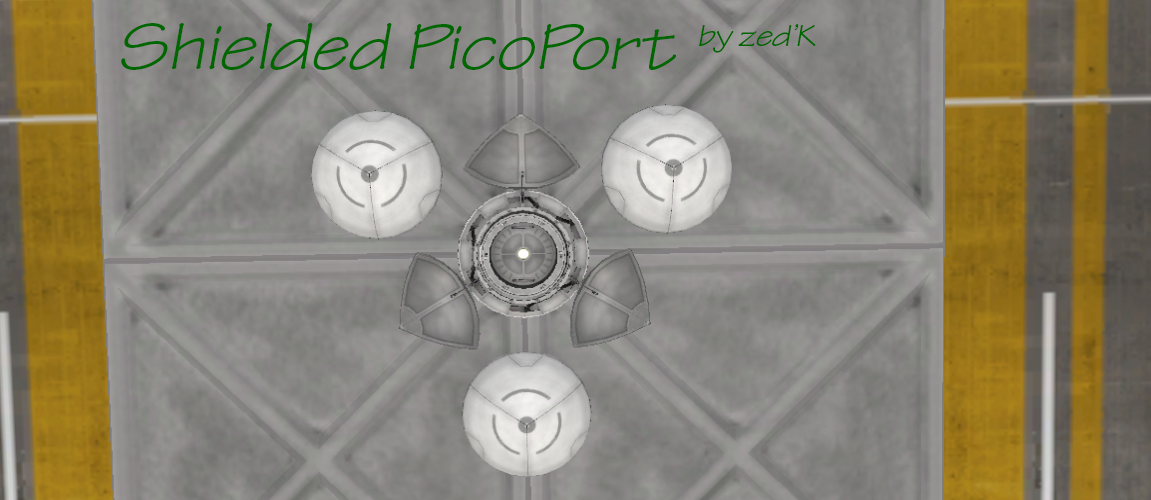 ###### v1.0.1.0 original: 01 Oct 2019 zed'K | updated: 06 Mar 2020 zed'K

Stats for PicoPort Shielded
Downloads over time
Downloads per version
New followers per day
Top Referrers
Export Raw Stats
Raw stats are from the beginning of time until now. Each follower and download entry represents one hour of data. Uneventful hours are omitted.