KerbGuise Experimental engineering (KGEx)
Brings you:
PicoPortShielded by zer0Kerbal
v1.0.0.1 for KSP v1.7.x - Shield that thing!
PicoPortShielded (PPS)
Adds one stockalike (1) part to Kerbal Space Program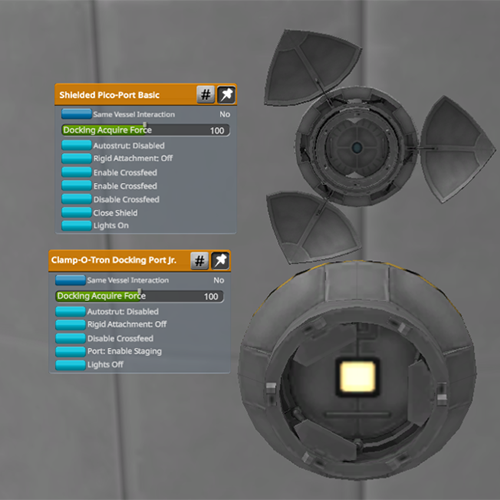 Parts:
0.625m [PicoPortShielded ] Sheilded PicoPort Basic
not ReStock compliant (yet)
Installation Directions (assumes basic KSP mod installation knowledge):
Extract to your KSP folder.
Install related ModuleManager patches.
Changelog Summary
See
for full details of mod changes
Requires:
v1.7.x, may work on earlier versions
Suggests:
Supports:
License
content licensed under a Creative Commons Attribution-NonCommercial-ShareAlike 4.0 International License.
You may modify for personal use. You may redistribute content with attribution to original author zer0Kerbal, plus any other attribution where required. You must redistribute under identical license, CC BY-NC-SA 4.0.
https://creativecommons.org/licenses/by-nc-sa/4.0/
Be Kind: Lithobrake, not jakebrake! Keep your Module Manager up to date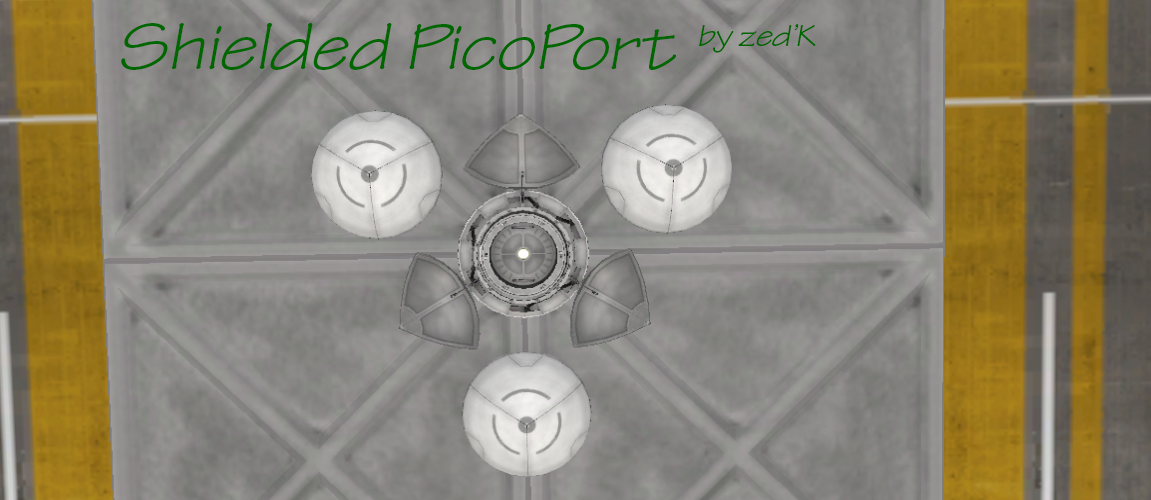 ###### v1.0.0.1 original: 01 Oct 2019 zed'K | updated: 04 Oct 2019 zed'K

Version 1.0.0.1 for Kerbal Space Program 1.7.3
Released on 2019-10-05
Basic Shielded PicoPort by zer0Kerbal
v1.0.0.1 for KSP v1.7.x
version 1.0.0.1 - Little Bling ReStocked and Flush
added PicoPortShielded.restockwhitelist
added ReStock patch (so PicoPortShielded will show up with ReStock installed)
turned off PicoPortShielded.restockwhitelist
adjusted placement of model so will no longer sink into part attached to
moved TweakScale and ConnectedLivingSpaces patches into separate files
Requires
Suggests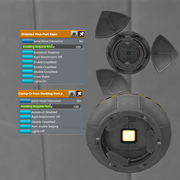 Version 1.0.0.0 for Kerbal Space Program 1.7.3
Released on 2019-10-04
Basic Shielded PicoPort
by zer0Kerbal
---
Shield that Thing! v1.0.0.0 for KSP v1.7.x
Requires
KSP
ModuleManager
PicoPort
Suggests
Docking Port Descriptions
Stats for PicoPort Shielded
Downloads over time
New followers per day
Top Referrers
Export Raw Stats
Raw stats are from the beginning of time until now. Each follower and download entry represents one hour of data. Uneventful hours are omitted.