*Proudly Updates *
Nuke TinyParts
Nuke TinyParts (NTP)
Tiny Parts and Other Useless Junk
'A KSP parts pack containing half meter, tanks, engines, rcs, various adapters and decouplers as well as other miscellaneous parts designed by Nuke. Most of the parts feature normal maps, and engines have overheat effects.'
v.1.7.3.0.1 + now with B9 Fuel switching! Will recognize if Near Future Construction is installed and expand choices.
a part of the TWYLLTR (Take What You Like, Leave the Rest) collection.
lights not included - they belong to Tracking Lights
oscar fuel tank included for size reference.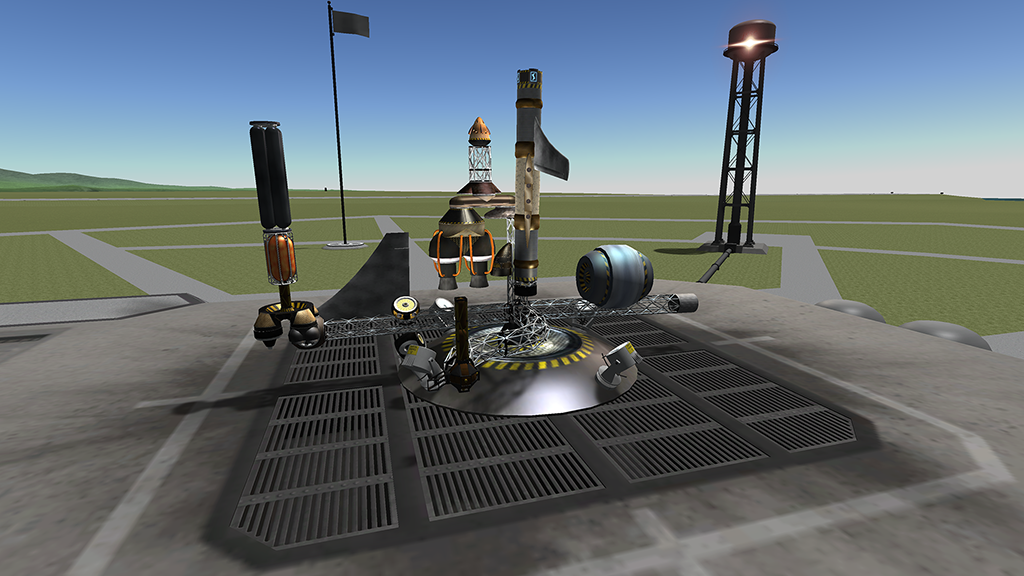 Version v.1.7.3.0.1 for Kerbal Space Program 1.7.3
Released on 2019-08-04
Choices, Choices, Choices
* v.1.7.3.0.1
βeta (Some parts not working)
02 Aug 19
Add B9 tank switch (with NearFutureConstruction Support) to:

tinyGirderMediumTank
tinyGirderSmallTank
tinyGirderLargeHubTank
smallDeltaWing
halfMeterFuelTankLong
halfMeterFuelTankShort
halfMeterXenonTank
oneMeterXenonTank
halfMeterRcsTank

BUG: TweakScale doesn't like halfmeterductedfan
Updated TweakScale patch to be more specific
Version 0.10 for Kerbal Space Program 1.7.2
Released on 2019-07-02
Squeezing in the hits
*v0.10 (v.1.7.2.0.1)
βeta (some parts not working)
02 Jul 19
initial commit to Github
SpaceDock initial release
*updated versioning to 1.7.x style
no recompile needed
TGA to DDS conversion, reduced sample to 512x512 (max) reducing file size by ~200mb
originally licensed under Public Domain, updated to CC BY-NC-SA-4.0 to protect Nuke
~80 parts
Some parts not working
Stats for Nuke Refueled
Downloads over time
Downloads per version
New followers per day
Top Referrers
Export Raw Stats
Raw stats are from the beginning of time until now. Each follower and download entry represents one hour of data. Uneventful hours are omitted.